Batak Jockies - Horse Racing Game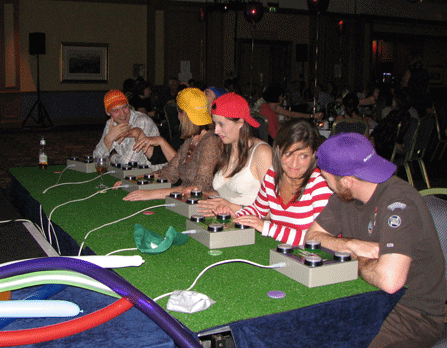 Batak Jockies is a Horse Racing Game with a twist. The horses race on a large screen and they are powered by players who have a Batak console in front of them. There are four lights which flash in a random pattern. The player has to hit the light in the same pattern, thus horses are powered by the players reactions, skill and accuracy.
Batak Jockies can be provided as a stand alone event or it forms an energetic cornerstone of our Millionaire By Midnight event.
Useful Teambuilding Links...
Free
Quote
Unrivalled Service
Need Help?
We will call you back