Team Building Activities For Web Designers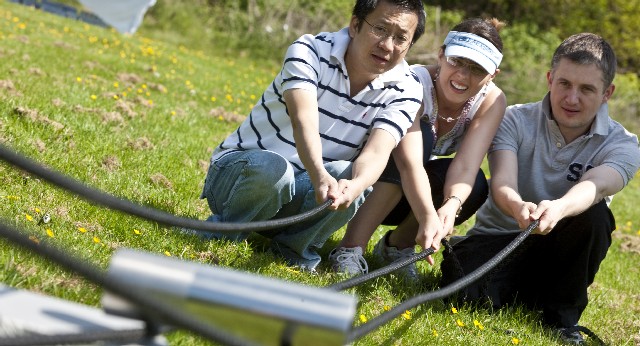 Team Building becomes much more effective when it is specifically designed for those taking part. One of the issues with teams who work in specific roles is that the team as a whole can have concentrated strengths and weaknesses.
Belbin is a team development theory which helps people to understand their working styles. Those with a designer's way of thinking will fit into typical Belbin profiles and we can show teams their individual profiles and how this all fits together for them as a team. The result is that team members will have a greater understanding of issues such as what they tend to do well, what they tend to miss or avoid and why some activities on the to do list are easier to tick off than others.
The Fun Approach To Building Teams
As always we combine powerful team development with fun activities to make an enjoyable day that will leave teams on a high and raring to get back to work.