Happy Easter
/res/IMG_1773.JPG
While we may have had plans to see friends, family or a cheeky weekend away the plans have changed...what will we all be doing?
We might specialise in corporate teambuilding and event planning but we have lots of ideas to make your Easter weekend at home special.
We've put together some great ideas, recipes, crafts for the children and Easter films to indulge in!
Films
As with any bank holiday there is an abundance of films showing all weekend from 'Willy Wonka And The Chocolate Factory' to 'Wolf Of Wall Street', there is something for everyone!
However no Easter is complete without 'HOP' a classic all round family film.
Stay Home Camp
Friday 10 - Monday 13 April
Millets has teamed with camping bloggers Tentlife for its home camping event which will take place over the Easter Bank Holiday. They are encouraging everyone to be part of a wider camping community by getting out into the garden, camping and then sharing their pictures using the hashtag #StayHomeCamp.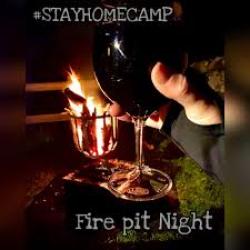 Crafts
There are so many things you can do from fingerprint chicks and bunnies with younger children to elaborate drawings/paintings, egg box chicks and wooden peg/spoon creations with older children.
We love the ideas in the pictures, especially the Pom Pom chicks that you can make following the link below
https://www.practicallyfunctional.com/pom-pom-chicks-for-easter/
Recipes
What will you be having Easter Sunday?
Whatever you will be rustling up from the back of your cupboards or depths of your freezer, why not put your baking skills to the test with these seriously chocolatey indulgent brownies?
Ingredients
185g butter cut into small chunks
185g dark chocolate
3 large eggs
275g caster sugar
85g plain flour
40g cocoa powder
5 fondant filled eggs (we love Cadbury's creme eggs)
150g mini eggs
Method
Put the butter and chocolate into a heatproof bowl and set over some simmering water, stir until melted - leave to cool to room temperature.
Preheat your oven to 180c and grease a 20cm square tin. If you want to, you can also line it with greaseproof paper as you will find it easier later to remove it.
Mix the eggs and sugar in a bowl and whisk with an electric whisk until they are thick and creamy and have doubled in size.
Pour the cooled chocolate mixture over the eggs and sugar. Mix and fold gently.
Sieve the flour and cocoa into the wet ingredients and fold until all combined.
Pour the mixture into the tin and bake.
Meanwhile cut the fondant eggs in half and crush some of the mini eggs. After 20 minutes take the brownies out of the oven and press in the fondant eggs, fondant side up. Scatter half of the mini eggs on top and place back in the oven for 5 minutes.
Remove from the oven, top with the remaining eggs and leave to cool. Once cooled, place in the fridge to fully firm up. Cut into squares and decorate further if required.
Finally enjoy... and don't worry about the calories, they're fat free... 'ish!!
We wish you all a happy, safe Easter weekend at home from all of us at The Teambuilding Company!