Is it time to get outdoors?
/res/Daffodils-300x300.jpg
February has been the wettest month on record for the UK and everyone has grown tired of the constant rain, morale is low…but never fear spring is just around the corner!
With the clocks going forward on the 29th March (BST) and the MET office predicting the hottest year on record, it seems the UK has better weather to look forward to, so is it time to start thinking about taking your event outdoors and getting something booked?
We have a huge range of outdoor activities and some fantastic venues that we work with across the country to host your event so the question is…why not?
Here are just a few to pique your interest!
Country Sports – What could be better than a day out in the fresh air, appreciating the countryside around you and getting involved in some challenging activities? With a range of activities to choose from and get involved in such as Archery, Duck Herding, Segways, the list goes on and on. Fancy adding an exhilarating edge to your day? How about adding Powerturns or Quad Bikes?
It's A Knockout – What about some healthy competition amongst your team? With our 'It's A Knockout' event you can use from some fun, energetic activities such inflatable volleyball or human table football, our new and improved Sumo Relay or even our NEW activity Archery Tag!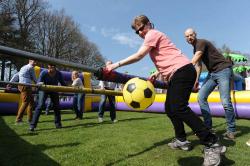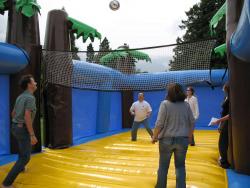 RIB Treasure Hunt – If land based activities aren't your thing and you'd prefer to be out on the water, how about a RIB treasure Hunt? Departing from either Southampton, Portsmouth or Lymington, you'll blast across the Solent taking in the Isle of Wight whilst racing against your other teams to answer general knowledge questions, cryptic clues and completing a variety of photo challenges, to be crowned the winning team!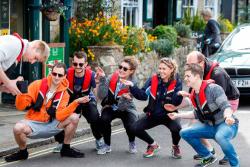 But what if it rains?
We think of everything! We will always carry out a weather check 3 days before any outdoor event and if the forecast is torrential, we will always look to offer another activity dependent on availability and indoor space available to you.
So don't waste any time! Give our events team a call now on: 0800 975 0728 to secure the best dates and the best activities available!