Our Venue of The Month... Pennyhill Park!
/res/pennyhill-1.jpg
Being a mobile set up, we work with clients all across the country at a range of different leading venues due to their excellent facilities and event space that are capable of hosting our wide range of activities.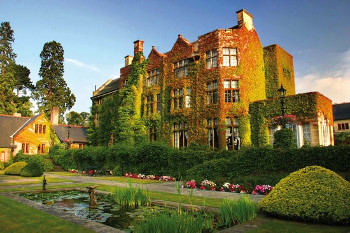 This month Pennyhill Park has stood head and shoulders (or is that several stories in building terms?) above the rest. Having hosted 8 of our events this year so far for over 350 clients, we've had teams explore the surrounding area in our Parmesan Job and re-energised conferences with our HAKA masters!
The venue is set within 123 acres of countryside, making it a perfect pairing for our Country Sports events. With their stunning lawns and motorised activity fields, we can run all of our activities from Duck Herding to Quad Bikes!
Or why not explore the grounds with our Hidden Quest Treasure Hunt, completing team challenges in the quintessentially British woodland and country side setting.
With over 19 meeting rooms, Penny Hill Park can host any number of our indoor events… Chocolate making, Ultimate Challenge or iPad Movie Making are just a few of our more popular indoor events!
If you'd like to find out more about our events then please contact our events team on 01590 676599 or email