The Most Popular Events of 2019
/res/team11.jpg
…Christmas is around the corner and 2019 is coming to a close…so let's take a look at our 'Top 3' most popular events of 2019!
Whether indoor or outdoor this event continues to retain its crown for the most popular overall event! With the different activities available it appeals to all ages and physical abilities. Regardless of whether you have taken part in it before, we update our equipment annually, adding new exciting challenges to ensure that this event continues to stay a step ahead of the rest!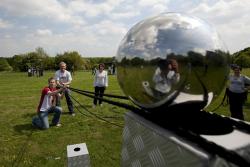 This has been incredibly popular this year with both men and women. Who couldn't enjoy building a bespoke F1 Car to their own specifics and then racing them against their colleagues? Everyone has a supressed rally driver inside them screaming to get out as this year has proved! We can even theme it – those taking part in the activity this month will be building Santa's Sleigh's!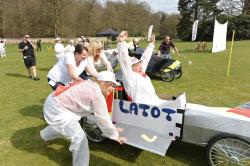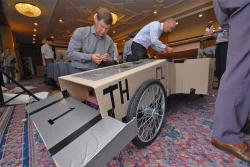 Everybody loves chocolate and making your own? Wow! Just Wow! Milk, dark, white, different flavours, coverings, alcohol and then to make your own packaging?...No wonder it has been so popular! Regardless of peoples cooking ability, we simplify the process with our Chocolatier to ensure anybody can make fantastic chocolate treats and again we can theme it – We will be making Christmas themed chocolates this month and I'm sure after learning the techniques from us, some may be making an appearance in Christmas hampers!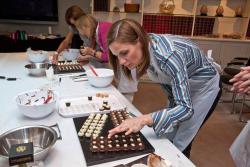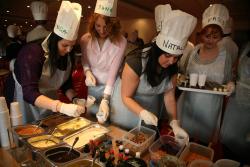 Most popular predicted event for 2020
With the Olympic Games taking place Summer 2020 in Tokyo, Japan – We can see our Olympic Games event being incredibly popular next year – With a mix of target, team, and track and field activities it has something for everyone. It is a fantastic teambuilding activity, bringing everyone together to work together, yet still having a competitive edge! Who doesn't want to stand on the tallest podium holding their gold medal at the end of the day?
…and if physical challenges don't appeal to your team, staying alongside the same theme and to add the Olympic theme to your teambuilding day, maybe Sushi Making does?
For more information on any of these events and to begin planning your 2020 event, please give our events team a call on: 0800 975 0728