Back to business!
/res/back-in-business.JPG
When COVID abruptly upended our lives last year, it separated us, almost completely from the routine and events that usually root our lives. Virtually no one has been left untouched after months of such dramatic disruption.
Are you suffering from an overload of Zoom/ Teams burn out and virtual yoga?
The world is eager for the pandemic to subside and for life to return to "normal".
Team building events help to connect and build a sense of belonging and a sense of community that was very difficult to establish through virtual calls.
Businesses coming out of COVID may want to invest in their teams to get them back together. You will witness huge energy as everyone comes together and problem solving is brilliant! Our Crystal Challenge event is the perfect choice, offering a range of cerebral challanges that your teams must work together on to complete and earn themselves the sort after crystals!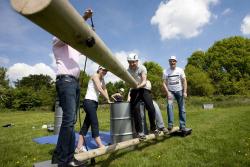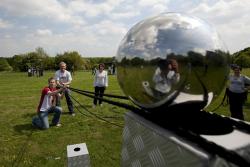 You may feel that hybrid events with a virtual component may still be a necessity, with some of your team still reluctant to travel. We have this option covered too, with many virtual events on our site on offer that also include physical packs sent to all participants to bring a tangible experience to the event.
You don't need to go crazy with your first team building event. We have a broad range of Team building activities, supported by a very professional and knowledgeable company to support you. In-person time is invaluable.
To find out about our range of Team Building events please do get in touch with out team by calling us on 01590 676599.