Our Team Building Experience
Since 1989 we have been using our extensive team building experience to manage and create professional Corporate Team Building Events throughout the UK.
Team Building Excellence
With a client list including BT, Castrol, Sony, Cap Gemini, Logica, GlaxoSmithKline and many more we have established a reputation as one of the top providers of Teambuilding events in the UK.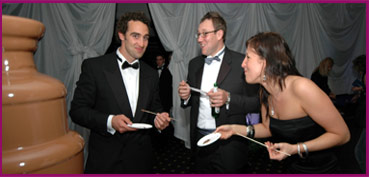 A Professional Service You Can Trust
We travel all over the UK running team building activities in the most convenient locations for our clients.
We have a 5,000 square foot office and storage building, and a full time staff of dedicated event managers and instructors.
Our event staff have current first aid qualifications, plus we have a health and safety manager and a £5 million all encompassing insurance policy.
We take our team building business very seriously, and invite new clients to visit us to see first-hand the infrastructure that enables us to deliver events all over the UK.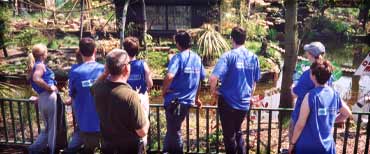 Team Building Event Locations to Suit YOU
A wide range of locations and venues have been assessed for the purposes of these team building activities.
We now have a national and international network of hotels and private estates; plus some more unusual venues including a former RAF camp and a haunted house!

From Leadership Skills to Employee Motivation
Our team building events range from one-off projects, for entertainment or ice breaking at conferences, to full business management programmes aimed at teams facing challenges requiring a fresh approach.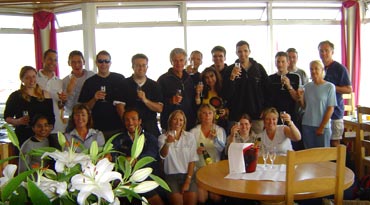 Each of our activities is tailored to suit your specific requirements. These may include;
Improving communication and leadership skills
Reviewing or launching business plans
Leadership training
Introducing new teams
Working on specific problems such as employee motivation

Putting Fun into Theories
Events can be created purely around team building activities (this is appropriate when the objective is to have fun together and strengthen bonds) or, when there are more specific goals for the event, we can provide a facilitator.
The facilitator can link experiences to your business and deliver team building theories such as Belbin, Myers Briggs and SDi.
The facilitators with whom we work are all chosen to suit our own approach, professional yet fun and motivating.
The BEST Team Building Experience
Although relevance to business is important, all of our team building events have one common feature, FUN!
Contact us today to learn more about the events and services we can provide by completing the Quick Response form below, or request a brochure by clicking here
Other team theories which can be supported through teambuilding events
1. Bruce Tuckman's Team Development Model
The four main stages are forming, storming, norming and perfoming. It is often regarded as the origin of team building theory.
2. Maslow – Hierarchy of Needs
Maslow created the hierarchy of needs for humans and is the basis of modern day motivation theory. Our basic needs is for physiological things such as sleep, food and water. We then have a need for safety through housing. The third section is love / belonging and this might be with your family or a team at work. The fourth is esteem where you are looking for the respect of others. The final section is self-actualisation where you are seeing yourself learn and grow.
3. Dan Pink – The puzzle of motivation
Harness the power of your people by linking into their intrinsic motivation of autonomy, mastery and purpose. Current thinking on motivation for the 21st centuary.
Teamwork and motivation theories help you get the most out of your team. You will have a better understanding of how to bring them together, how to energise and support each member bring their best version of themselves to work everyday.