Spy School Alias Generator
Before you enrol into Spy School you will need an alias. All members of your team can have Spy names on the day of your event and if you send them to us with a passport photo we can create Spy ID cards for all participants, complete with special skills such as Chinese Burns and evesdropping.
Be careful though, because sometimes these names stick. We still have clients who can tell you their Spy School name several years after it was given to them.
Spy Name Generator
Spy Themed Events
We have several events that suit a spy theme. They tend to be very popular in years when a James Bond or another major spy film comes out in the cinemas. There are also times in every company's life when a bit of espionage is on the cards.
Here at The Teambuilding Company we have devised a couple of events to suit the needs of all you lovers of espionage, whether you've dreamed of proving yourself in training as a spy or just want to show off your knowledge of all things 007... we have you covered!
Our Spy School event will have your team take on a series of challenges, from air rifle shooting to hand to hand combat, you will be truly '00' status worthy by the end of the event!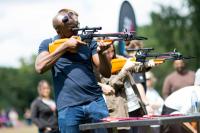 For the 007 binge watchers, we run a James Bond Themed Treasure Hunt which, guided by our state of the art game software run off iPad's. Your teams will have to explore the local area of your choice and unlock location specific questions and challeges as they go!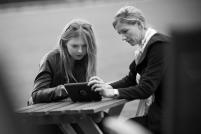 Contact us for further information on 01590 607101.