Team Building Newsletter Summer 2011
The year has started well and while we have seen less government team building, for obvious reasons, the corporate market is once again thriving. We relaunched our website over the winter and brought out a new brochure. Please let us know if you would like a copy or you can download a PDF copy.
Popular Team Building Events
Our most popular events are The Crystal Challenge (which can be enjoyed outside or indoors), The Parmesan Job and our Country Sports selections. We have launched The Parmesan Job II which is a sequel to the original event and takes the plot on in a thrilling sequel which includes RIB speedboats. Cooking events and Chocolate Making continue to be popular, fuelled by the popularity of TV cooking shows.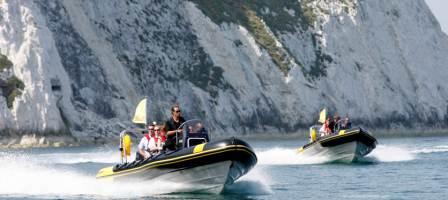 In the evenings our Generation Game is as good as it's ever been, having been developed over the winter. Murder Mysteries continue to be enjoyed and Casino Evenings and the more substantial Millionaire By Midnight have been thrilling the crowds over the party season. Our Stocks & Shares event has been tested by city firms and much enjoyed.
Team Building Theory
There are a number of Team Building Theories that can be built into your events to make them more business relevant or to achieve specific objectives. One of the best known is Tuckman's Forming, Storming, Norming, Perfoming models and we have activities that demonstrate the model well.
We can also deliver Belbin, MBTI and SDI which are all team working styles and personality type models. We can advise on which are most suitable for your group.
Building theory into your event can work very well. It gives the activities meaning and makes the learning fun, so both aspects compliment each other.
I hope that this reminder of our services has been of interest. Should you require further information please use the following form to find out more.
Contact Form