What Happens If It Rains?
We're in the UK, we get this question a lot...
Rain doesn't stop play – we carry enough rain ponchos for all guests on every outdoor event. Some activities can be done under cover, and there will be gazebos to shelter under between activities.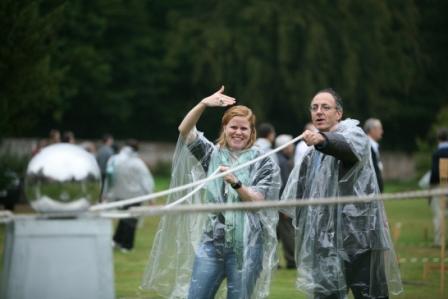 "There's not such thing as bad weather, only unsuitable clothing." Some attribute this quote to Alfred Wainwright, Sir Ranulph Fiennes or John Ruskin – but whoever said it has a point!
We advise that you and your team prepare and dress appropriately for unfortunate weather; a coat, an extra jumper and proper footwear make all the difference if it does get a little drizzly...
Alas we're unable to control the weather yet, sometimes we get wet. But our events are such good fun that most people don't notice the odd spot of rain!