Host your very own Olympics...
/res/DIA_0104.JPG
With the IAAF World Championships starting today, here at The Teambuilding Company we're getting excited about seeing some of the world's top athletes return to compete at London's Queen Elizabeth Olympic park… it's feeling like 2012 all over again!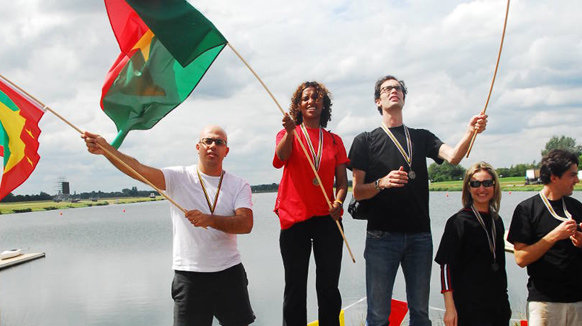 If you fancy yourself as a bit of an Olympian, then why not book our 'Olympic Games' for your next team away day?! Split into teams, create your very own countries complete with flags and national anthems and then compete head to head for your spot on the podium.
Activities include Laser Clays, Archery, Human Table Football and our Decathlon/ Track and field zones include a range of more traditional activities such as Discus and Javelin.
Will your team stand above the rest on the top spot of the podium sporting the sought after Gold Medals?
Find out more by giving our events team a call on 01590 676599 or email events@teambuilding.co.uk