Mother's Day
/res/happy-mothers-day-2013-Typography-300x300.jpg
We've taken a leap and a jump into March and soon Mother's Day on the 22nd will be upon us…
So how will you be celebrating? Some will choose a home cooked Sunday roast or treating their beloved mums to a meal out but if you're looking for something different, how about trying one of the options below? After all Mother's Day is not about celebrating what they do for us one day a year but all year round!
Instead of bring your kids to work day how about having a teambuilding day involving your mum's? Don't they deserve it?
Perfume Workshop
Under the watchful eye of a master perfumier you will learn the secrets to identify the various properties of an exquisite blend of fragrances made from some of the world's finest ingredients. Working within your teams you will create and market a fragrance to rival some of our leading brands…what better way to spend an afternoon?
Floristry
Have you ever wondered how to tie a perfect bouquet or master a showpiece wreath? Then this is the perfect workshop for you! Your florist will explain all of the techniques required along with sharing their knowledge of colours, shapes and textures to create your dream arrangement. Not only will you get to keep your final design but your general wellbeing will have been treated to an afternoon immersed in the world of flowers.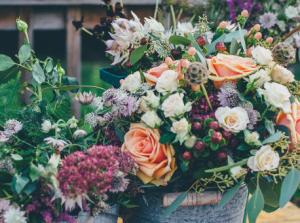 Revitalise & Refresh
Most people have tried their hand at Cocktail Making but how about something completely different? After creating your own blended health drink your group will move on to learn the basics of meditation and create their very own tai-chi style routine. The session then ends with a dry ice aromatherapy experience whilst enjoying their creation!
Chocolate Making
Everybody loves chocolate and especially chocolate making but would you like to perfect your skills? Make some fabulous creations under the expert guidance of our master chocolatier that you will not only create, market and sell to our judges but you get to take home! A sure winner!
These are just a few ideas of some of the fantastic events we offer or maybe combine a few of the activities for an afternoon or day of pure wellness bliss!
For more information on any of the activities we offer, please give our events team a call on: 0800 975 0728.
In the meantime, have a fantastic Mother's Day, treating your mum to everything they deserve and more!!