Teambuilding TBCo!
/res/1_203464_20Medium-LowRes.jpg
The sun is shining and we are ready for the summer season ahead here at The Teambuilding Company!
Our team of instructors are fully trained up with 12 members of staff recently completing their GB Archery Instructors course; all that is left to do now is team build the Teambuilding team…
Next Monday our team of instructors (some new for the summer and some that have worked for us for years) will be coming together on a training day to learn how best to work together in the busy summer months ahead!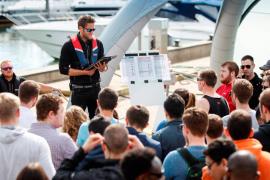 Like all new teams it is important for employees to bond together and build trust and relationships as they will be spending a lot of time together up and down the country delivering events to clients. The aim of the training session is to also improve our team's confidence, understand our company culture and for them to have fun!
We are very lucky at The Teambuilding Company… we get to work lots of different fun events, in different places with different people, however like most jobs, work can get repetitive so we like to focus and promote team morale! Our teambuilding activities help identify barriers to positive morale and highlight strategies to create more fun and positivity in day-to-day work!
We look forward to seeing you in the "field" 2018 TBCo Events Team!