Medieval Mayhem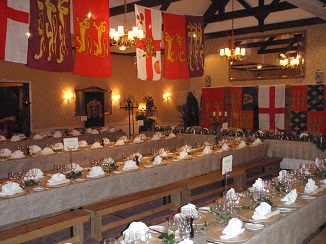 Medieval Mayhem is a themed Murder Mystery in which the King dies and you, the audience, have to work out which of the courtiers presented to you committed the crime.
It's A Court At Court!
We create the environment of a Medieval Court so that your guests can enjoy a full themed banquet. You can even dress up if you want to and this makes for a very memorable evening.