The Children's Trust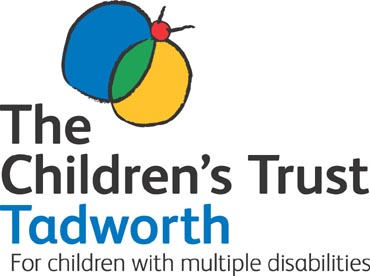 Based just off Junction 8 of the M25, The Children's Trust has an excellent reputation in providing specialist services for children.
Progressive Resources are pleased to be given the opportunity to work closely with our clients in completing future team building projects at the Trust.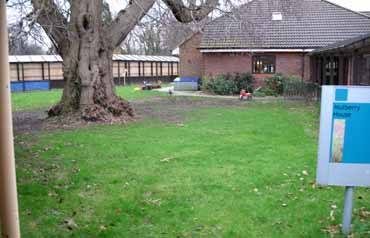 The charity team building challenges are available for a mixture of group sizes and may involve a variety of different team building exercises.
Team building activities can last for either a half day, full day or multiple dates; as they are designed to meet both the participants and the charities specific objectives.
Team Building Charity Challenge Options
The team building events are interactive and in most cases will have a sensory theme. Teamwork and communication skills will be needed throughout, to achieve the desired outcome.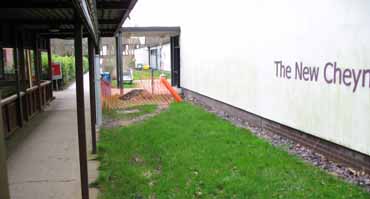 Examples include the planting of raised beds, building seating areas, extending the nature trail and other sensory developments. Prior to the challenge a full tour of the Trust will be given, as this will help establish what can be achieved.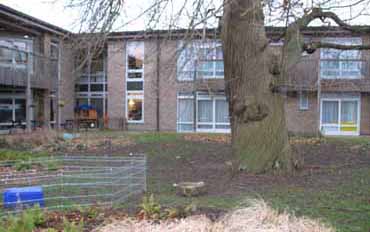 These outdoor team building challenges provide visiting families with a beautiful environmental setting to take their children for picnics and walks.
Typical schedule for the day:
10.00 - Clients arrive by Coach and are greeted with full brief.
10.30 - The Charity Challenge commences.
12.30 - Lunch is provided within the function room.
13.30 - Challenge recommences.
14.30 - Afternoon snacks and refreshments.
16.00 - Final summary of the day with prize giving.
16.30 - Clients depart
The Charity
The Children's Trust works with children who have multiple disabilities and complex health needs. They are committed to meeting the diverse needs of the children and their families, offering a variety of services in their 24 acre site to children from across the UK.
The Trust achieve their objective by delivering the best combination of nursing, therapy medical and educational care possible.
Please contact us for further information