Going Green
/res/NEWTBCOIMAGE.JPG
With climate change the topic of conversation, we all need to think about how we can do our part to impact the environment in a positive way! The events industry is no different and creating a sustainable event is not only important to us but to our clients as well.
What makes us different to a lot of other events companies in the country is that we own our own equipment. We don't keep re-buying kit for each event, we invest in high quality activities and maintain them to a high standard. There are obviously some events that do create waste which has been our current focus, how can we reduce our footprint whilst not compromising on the quality of the events that we deliver?
Changes begin from base, which is why within the office we have become almost entirely paper-free!
On our events
Black Cab Treasure Hunts – With the Mayor's aim for London to become a zero carbon city by 2050, we are pleased to announce that the majority of our black cab treasure hunts are run using electric black cabs thus not adding to the pollution in London.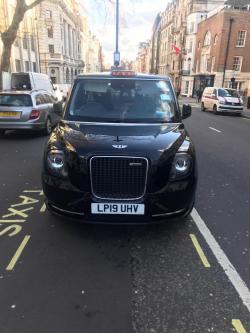 F1 Challenge – This has been our main focus this year. The F1 Challenge involves creating F1 cars, using our bespoke bases, out of cardboard and coloured sticky back vinyl amongst other things. The problem we have is that once covered with the vinyl the cardboard becomes non-recyclable due to the fact that the vinyl is near-on impossible to remove. Thus creating a lot of waste from each event.
What have we done? After months of research and working closely with our suppliers we have managed to source vibrant coloured cardboard, eradicating the need for the vinyl and in turn making the entire event sustainable without losing any of the impact from the activity. We will have stations set up for everything that can be recycled within the event minimising any waste. A major triumph we're sure you will agree!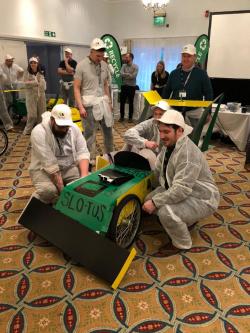 What can you do to make your company more sustainable? What goals can you set in place to help the environment and reduce your carbon footprint?
For more information on any of the events we offer, please give our events team a call on: 0800 975 0728 who will be happy to help