Team Building or Team Bonding?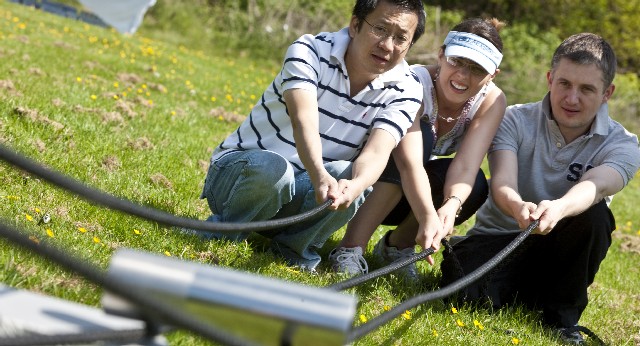 There is some confusion between the terms 'team building' and 'team bonding'. Is there a difference or is it just a case of semantics?
Team Building
In the USA team building refers to the process of making a group of individuals into a team. It may involve activities but it will also involve some form of facilitation. Programmes such as Belbin or MBTI may be employed to make sure that individuals are in the right roles and to help them to get to know their team mates better.
Team building can apply to new teams or to existing teams. Existing teams go through a continual building process through which they get to know each other progressively more. When objectives change or when a team member leaves and is replaced then team dynamics change. Team building is an intervention into this natural process designed to improve the outcome.
Team Bonding
Team bonding is an ongoing process through which teams become closer and build trust and ease of communication. Bonding involves increasing loyalty to one another and to the team.
One popular way of helping this process is through positive shared experiences in the form of fun activities. Friendships deepen through sharing experiences and it's the same with teams. These shared experiences can be positive and negative. Often working conditions are sufficient to give these experiences but sometimes the negative can be more common and so a fun team bonding day can help to restore balance.
At the purely fun end of social team bonding simply going out for a drink together can be effective.
Team Building In The UK
In the United Kingdom the entire process is called team building. Very few people refer to team bonding. One possible reason for this is that British culture associates negative connotations with the word 'bonding'.
This is a discussion that is often seen on social networks and it tends to be carried out between team building facilitators and students. It is not something that seems to worry end users very much and, for that reason, it might be viewed as an academic argument of semantics.
We have plenty of examples of team building and team bonding in the activities section of this website.